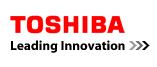 Toshiba Ribbons
We offer genuine Toshiba ribbons for all Toshiba Tec printers including the B-EV4 range, EX4T range, SX range and more.
Below are our most popular Toshiba ribbons. If the size or type you need isn't listed below, simply give us a call. Let us know what size and type you need and for which Toshiba printer and we can let you know the price and box quantity.
Please note:Toshiba ribbons can have a lead time of 1 – 2 weeks.
Sold in box quantities only. See each individual product for exact box quantity
Please contact us for more information or expert advice
Showing all 7 results