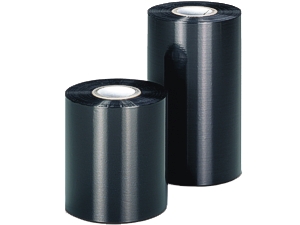 Armor Ribbons for Citizen & TSC Printers
Armor thermal ribbons are one of the most used on the market today. They offer superb print quality at exellent prices. The 300mtr length dramtically reduces the amount of ribbon changes required, increasing printer productivity, especially in desktop models.
These ribbons are black ink, outside wound with an internal 1 inch cardboard core. They can also be used in many Zebra mid range and industrial printers.
CitizenTSCWax RibbonsWax/ Resin RibbonsResin Ribbons
300mtr thermal ribbons for use in the entire CL-S range.
300mtr ribbons for use in all TSC's excluding mobile printers and the TSC TTP245c/ 345c models.
Wax grade ribbons (ARW470) are cost effective and economical for low cost printing. Designed for use on paper materials only.
Wax/ resin grade ribbons (APR6) are the main stay of the ribbon grades. Designed to work with a huge array of materials they are suited to print onto paper materials and many synthetic materials. We do recommend testing on synthetic materials.
Resin (AXR7+) are the highest and toughest grade of ribbon in the range. They are designed to print on many synthetic materials (testing recommended) and offer the most resistant thermal print available.
If you are not sure which ribbons are best for your printer and labels, give us a call and we would be happy to talk you through it.
Box Quantities
Armor thermal ribbons for TSC and Citizen are sold in boxes of 25 ribbons for smaller sizes and 10 ribbons for larger sizes.
Contact Us for more information or expert advice
Call us on 01798 873738
Showing all 9 results