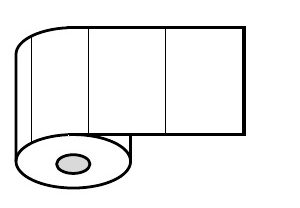 Stock Labels on Rolls
WE ARE CURRENTLY PERFORMING MAINTENANCE ON THIS SECTION. For all Stock label please call 01798 873738
As well as bespoke labelling product we offer a range of stock label products. These labels are produced in a range of sizes in either white, semi gloss paper or white, thermal direct paper with a permanent adhesive.
Our labels are configured for either desktop label printers (such as the Zebra G series) or large industrial label printers (such as the Zebra ZM400) with reelage (labels per roll) worked out to ensure a neat fit in most major brands of printer. For more information please contact us.
Please allow approximately 3 – 5 working days for delivery.