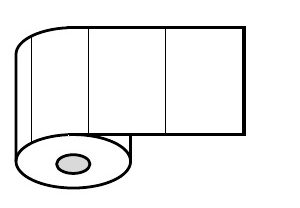 Thermal Transfer Labels For Industrial Printers
Our Stock Labels for Thermal Transfer Industrial Printers available to buy online. These labels are designed to fit in most major brands of 4″ industrial printer. Our A5 labels are for use in 6″ printers (such as the ZM600) or wider only. These labels are made using semi gloss paper with a permanent adhesive on a 76mm internal core.
These labels are for thermal transfer label printers. For excellent printing quality we recommend using Wax/ Resin ribbons.
We also produce a staggering array of bespoke label products across a huge range of materials and specification. If you require full colour labels or anything not shown here please contact us today.
Please allow approximately 3 – 5 working days for delivery.
Showing all 8 results