Custom labels: choosing the perfect label for your product
It's only when you start to put all of the elements of your product together that you begin to see just how important labels really are. They're everywhere: on our food, on parcels – and they play a vital role in the way we perceive things as a consumer. Custom printed labels accommodate for any kind of product, letting you choose shape, size, material, printing technique and a huge range of other factors. Here are a few different things you may want to start thinking about when it comes to choosing the right labels for your business.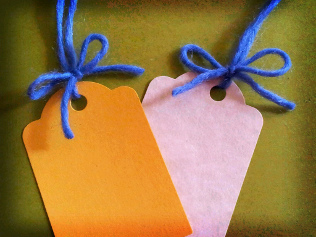 image source
Packaging and Design
Custom labels can be fitted to any kind of product or product packaging: books, boxes, bottles: whatever you need. All you have to provide is the size of the label, text and any graphics you may want to place on it, such as a logo. You can also get barcodes printed on to the labels, which are computer generated, or QR codes if you want to point the customer to further information. It might be worth hiring a designer to assist you with this process to help you get your product looking perfect.
Food and Drink
Custom labels can also be adapted to any kind of environment. There are labels specifically designed to be refrigerated, for food and drink products. If you're selling perishable goods, you can also save money by opting for thermal direct labels, which are cheaper to produce and are heat and light sensitive, meant specifically for short-lived fresh foods. Think carefully about your product and how it's likely to be used.
High-Endurance
It's also possible to produce labels for extreme weather conditions, likely to endure the outdoor elements or a certain degree of dirt. These can be made with a choice of synthetic materials – such as polypropylene, polyester and vinyl – or even varnished or laminated, to produce that truly resistant effect. These are perfect for any outdoor products: boats or cars, for example.
Low-Budget and High Volume
There are a number of different options you may need to think about when it comes to your budget, especially in relation to the volume of labels. Whereas Flexo (plate) printing is more expensive to set up because it requires print plates, if you're ordering a large batch it might be the most cost-effective method. The other alternative, digital printing, is conversely very cheap to set up, but as the process is slow, it's best for smaller print runs.
Print Your Own
You can also order labels you can print certain elements of yourself. This is a great way to be able to adapt labels to a range of different products and be flexible with what you're printing. You can ask for space to be left for barcodes, descriptions and other elements. You can also buy your own special printer if you see yourself doing a lot of this kind of work.
Whatever the product, there's a label for it!
Check out similar posts below:
How do I make my product more identifiable?